Prediksi Harga Jagung Menggunakan Metode Fuzzy Time Series Dengan Atau Tanpa Menggunakan Markov Chain
Keywords:
Fuzzy time series, harga, jagung, markov chain, model matematika
Abstract
Penelitian ini dilakukan dengan tujuan memprediksi harga pakan jagung menggunakan salah satu model matematika yang disebut fuzzy time series. Data yang didapatkan yaitu data historis atau rentan waktu dari berbagai literasi seperti hargaweb.id, jagungbisi.com, dan BPS dari tahun 2020-2021, kuarter pertama. Data tersebut nantinya akan dijadikan bahan perhitungan.  Data dianalisa menggunakan R Studio. Kemudian algoritma fuzzy time series. hasil penelitian fuzzy time series menghasilkan prediksi harga pada jagung menggunakan time series. Memprediksi harga akan cenderung berubah dari kisaran Rp/ 4.000-4.400,- yang mana tingkat error hanya ada di level 8,23.Logika fuzzy atau time series mampu menyajikan prediksi harga jagung pada tahun 2020-2021 dengan keakuratan dengan tingkat error 8.23% artinya tidak berbeda jauh. Kedepannya banyak model matematika yang bisa digunakan untuk memprediksi dari harga bahan baku atau aspek lainnya pada industri peternakan.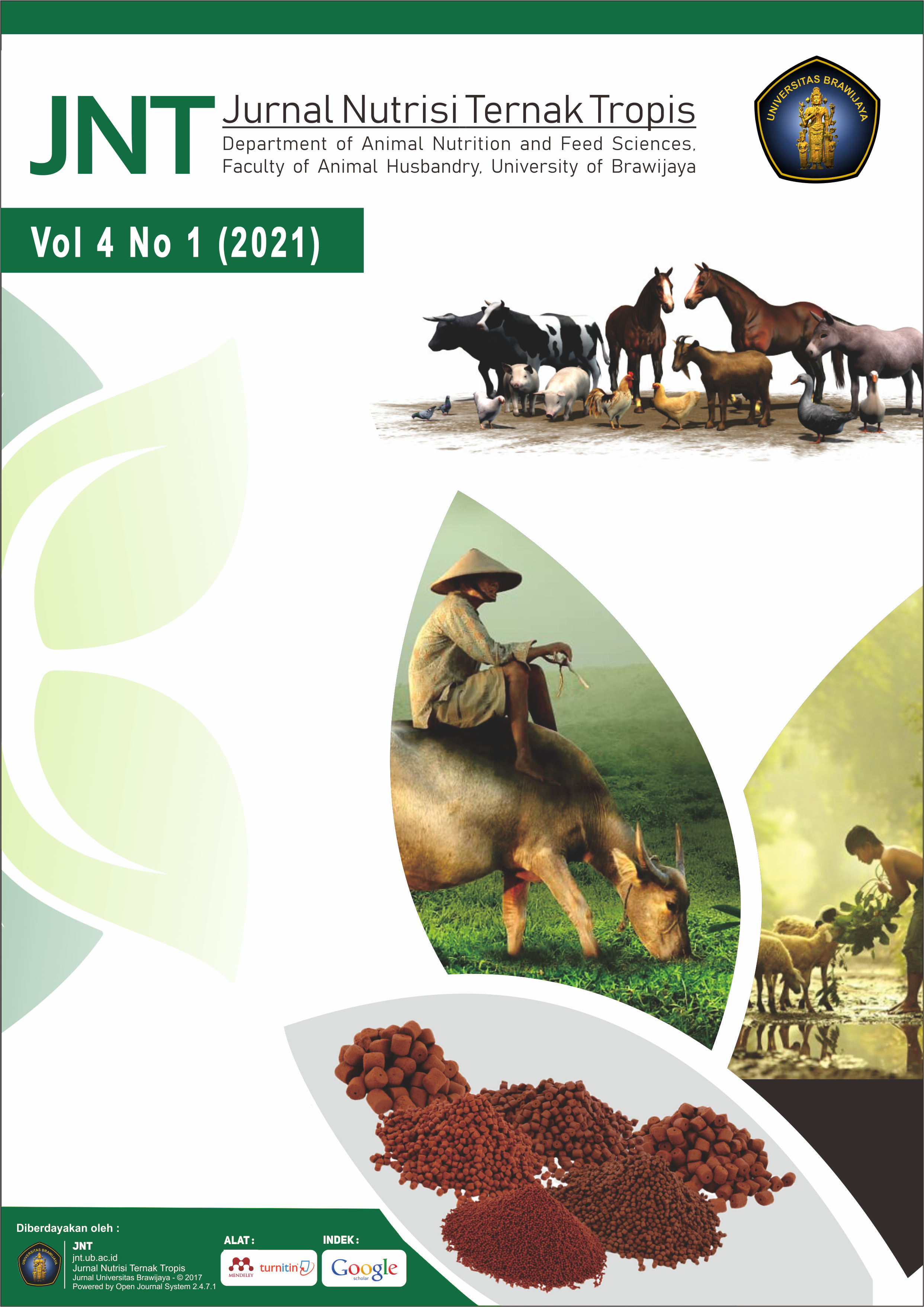 Downloads
License
Authors who publish with this journal agree to the following terms:
Authors retain copyright and grant the journal right of first publication with the work simultaneously licensed under a Creative Commons Attribution License (http://creativecommons.org/licenses/by/4.0/) that allows others to share the work with an acknowledgement of the work's authorship and initial publication in this journal.
Authors are able to enter into separate, additional contractual arrangements for the non-exclusive distribution of the journal's published version of the work (e.g., post it to an institutional repository or publish it in a book), with an acknowledgement of its initial publication in this journal.
Authors are permitted and encouraged to post their work online (e.g., in institutional repositories or on their website) prior to and during the submission process, as it can lead to productive exchanges, as well as earlier and greater citation of published work (See The Effect of Open Access, http://opcit.eprints.org/oacitation-biblio.html).